Our very own team member, Dawn Redo, volunteered to help to transform a vacant lot into a new National City educational garden where school children can visit. Volunteers of America Southwest Behavioral Health would like to thank all of the volunteers and organizations that are making this come to fruition. Some notable mentions are the great volunteers from Miller Toyota and Olivewood Gardens, that helped with the design of the garden.
Once completed, the garden is planned to be home to fruits, vegetables, indigenous vegetation and more. The garden hopes to be both enjoyable and educational, bringing inspiration and beauty to a once neglected space. Volunteers of America Southwest plans to have the garden ready for its first visitors around the middle of summer.
We are taking something that used to be covered in weeds and seemed unusable and using it to empower children to learn more about gardening. Our services cover all of San Diego County and we are here to serve the most vulnerable – including homeless veterans, children and recovering addicts. Contact us today if you or someone you know need our help to start your journey.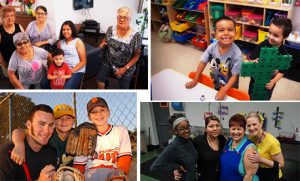 For more details on the National City educational garden, check out this article and video featured on CBS8.